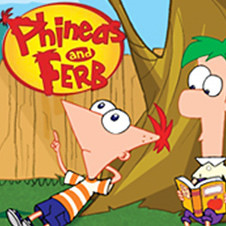 Phineas & Ferb Wall Stickers
Celebrate an endless summer and the secret battle of good vs. evil with our Phineas and Ferb wall stickers.
The fun never ends when you decorate your room with Phineas, Ferb, Agent P, and the rest of the crew. Pick from action-packed colourful wall stickers of Phineas, Ferb and Agent Perry.