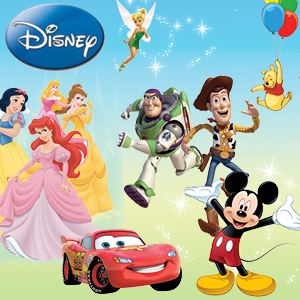 Disney Wall Stickers
Disney Wall Stickers - Bring Home The Magic!
Bring home the magic of Disney with these completely removable and re-positionable peel and stick Disney wall stickers. Made By RoomMates in the States, these high-quality thin vinyl wall stickers are easy to apply : Just peel and stick and will not damage the surface and will not leave any residue or mark behind.
All your favourite characters can now adorn your children's bedroom walls and play areas. From Disney Princess wall stickers to Toy Story and even Mickey Mouse himself, you can bring home these lifetime friends for all the family to see!
It couldn't be easier with these Disney wall stickers, if you want to change, just peel off and reposition! If you child's tastes change to different characters - this simple peel and stick wall sticker method is perfect! With so many designs to choose from, your walls will never look plain again!