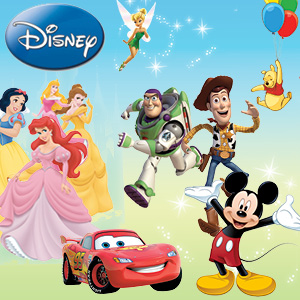 All Disney Wall Stickers
Disney Wall Stickers by RoomMates
Bring home the magic with our coordinated collections of Disney wall decals. Our Disney wall décor is sure to delight fans of every age, whether they have ambitions to become a Disney Princess, go racing with Disney-Pixar's Cars, or get lost in a good story with Winnie the Pooh. Make decorating easy with our removable and repositionable decals. There's something for everyone here at RoomMates!
Completely removable and repositonable these Disney wall stickers by RoomMates is made in the USA and brought to the UK for the first time by Fun House and Jomoval Ltd.
© Disney Cars, Toy Story © Disney/Pixar Winnie the Pooh based on the 'Winnie the Pooh' works by A.A. Milne and E.H. Shephard.